The patented mobile negative pressure jet system for effective, environmental cleaning – without high pressure, water and chemicals. The unique minimal-abrasive technology produced in Germany, also known as vacuum blasting process, cannot be compared with any other blasting process.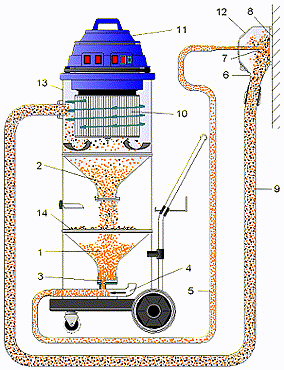 By using different blasting media (granules), various surfaces can be gently cleaned, stripped of paint or rust.
The closed circuit of the system allows dust-free work in a vacuum and permanent reuse of the blasting media used up to 100 times. The surface to be processed is not damaged, which enables the application on sensitive and valuable surfaces. Special occupational safety measures are not required, as neither chemicals nor pressure are used. The extremely compact machine is easy to transport and thus flexible in use.