Green Line
Highlight your products more respectful with the Environment
Ever since the first of its trade shows, Hygienalia has constantly had sustainability in mind. Conscious of its commitment, and that of its exhibitors, to the development of products and services that are environmentally friendly, it has reinstated the Green Line initiative whereby companies can highlight their greenest products in a simple, effective way.
RED LINE
Highlight your most innovative products
The competition, clients and their meeting together simultaneously in one and the same place are essential elements that distinguish a trade fair from all other commercial initiatives.
This is why buyers want to get the most out of their visit and become familiar with everything on display that is new in the shortest possible time. Red Line is a great opportunity for exhibitors to showcase their latest products and give prominence to their role in the fair.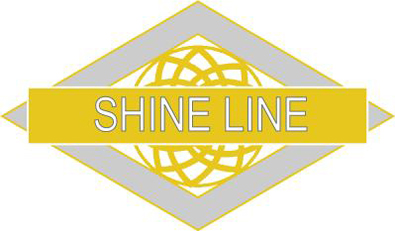 SHINE LINE
Live Crystallization Demonstrations
Shine Line is one of the great Hygienalia novelties of this edition.
This project will take the form of a demo area in which the leading companies in the sector will carry out the crystallisation of various flooring surfaces live in such a way that they can explain its effect and show the results. This is a great opportunity for clients to become familiar with a process requiring personnel that are highly specialised in the use of the machinery and naturally of the appropriate products,
SOLIDARITY LINE
The most supportive products
Hygienalia supports those with the greatest need, demonstrating its most responsible aspect through this fresh initiative for brands that are most supportive of those in need.
In its commitment to promoting the sector's corporate social responsibility, Hygienalia+Pulire takes the lead. It responds to the requirements of those clients who are especially aware of the particular needs of this time and of the important role of business in the promotion of more responsible, more human and more socially aware consumption. With this in mind, it offers them a promotional area for corporate socially responsible activities of whatever nature.