TTS will present at Hygienalia 2023 a system that allows operators to remove mops touch-free and a wringer that wrings itself, both set to revolutionise professional cleaning.
Pockety allows used mops to be removed without any contact with dirt, viruses and bacteria, ensuring the control of cross-contamination. The innovative system reduces operation time: the lid detaches the mops immediately without the need for the operator to touch the dirty fibres, while the frame clips them on instantly, allowing rapid set-up.
Pockety is suitable for the whole range of TTS mops with pockets, so the operator can use the most appropriate mop for the type of surface and dirt degree.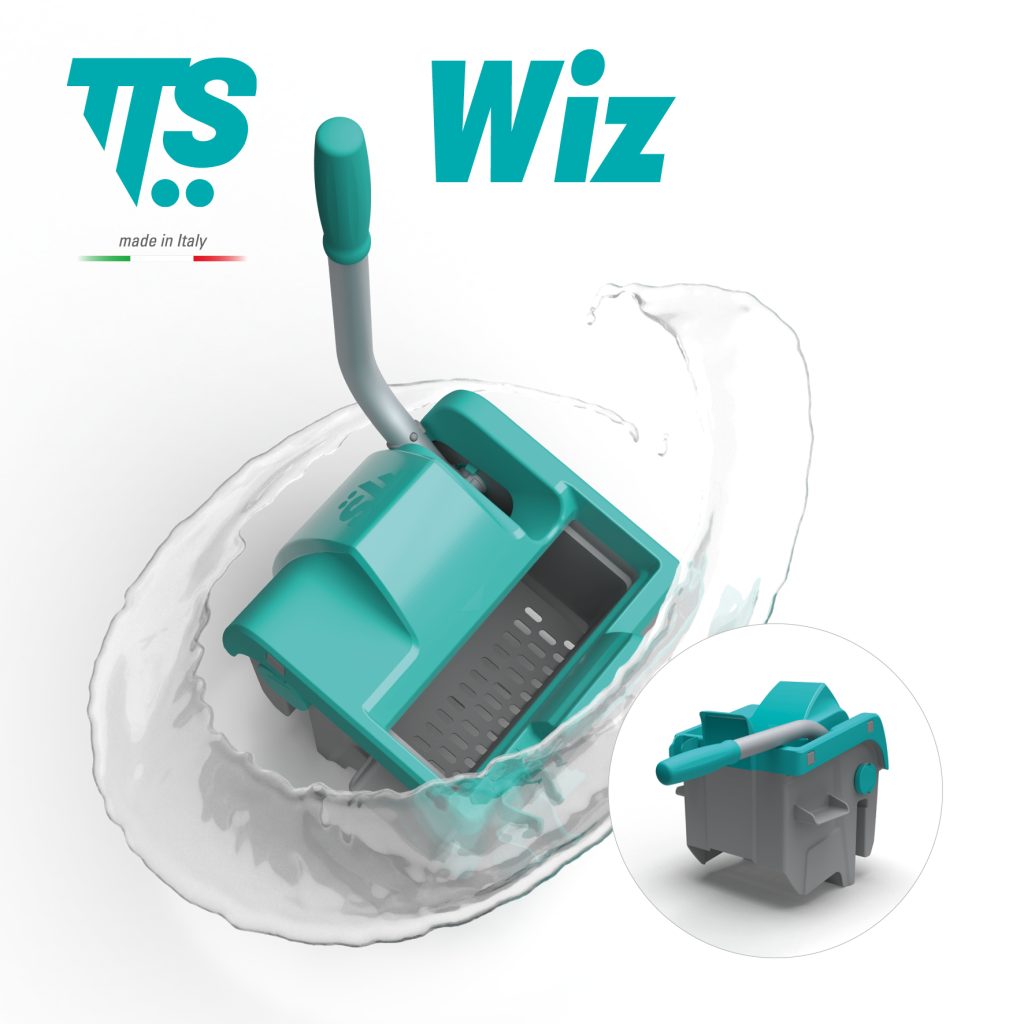 Wiz, on the other hand, wrings out 10 to 20% more than conventional wringers, reducing the drying time of the floor. The adjustment system allows four different wringing levels to be set, changing the moisture level as required and keeping it constant with each wringing. No matter which mop is used or the wringing intensity set, Wiz always requires half the effort compared to conventional wringers: field tests show a reduction in effort of 50 to 70 per cent, resulting in less fatigue.
TTS is ready to revolutionise the world of cleaning, including sustainability: several solutions to maximise efficiency and minimise environmental impact will be presented at the booth.
www.ttsystem.com