Are you interested in a solution to reduce water consumption by 80% and scrubbing time by 70%?
The 244NX compact scrubber dryer offers effective and fast cleaning on all hard floors. Often the cleaning solution in small, congested areas has been the mop which generally leaves the surface wet and with inconsistent finishes.
Lightweight and easy to use, the 244NX cleans and dries floors while reducing mopping time by 70% and water consumption by 80%.
"FAST – EFFECTIVE – CLEAN"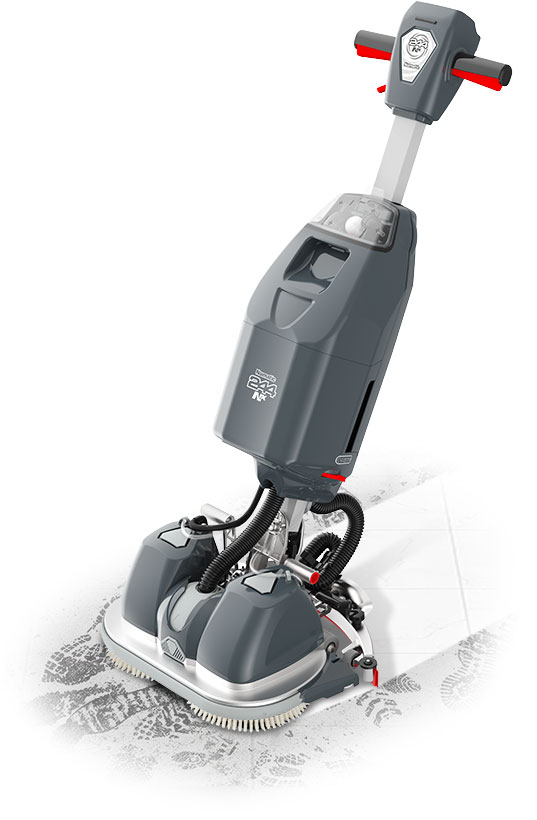 How would you like to have a single battery for all your machines?
Numatic's new interchangeable battery system, NX300, allows you to use the same battery and charger for the entire family of Numatic products in the NX300 range.
The new NX300 Pro Cordless offers absolutely versatile, professional-grade wireless performance. Faster, safer and more convenient, Pro Cordless increases productivity levels, saving time and money.
Quick charge in 1 hour Quick recharge to 80% in just one hour and everything is ready to work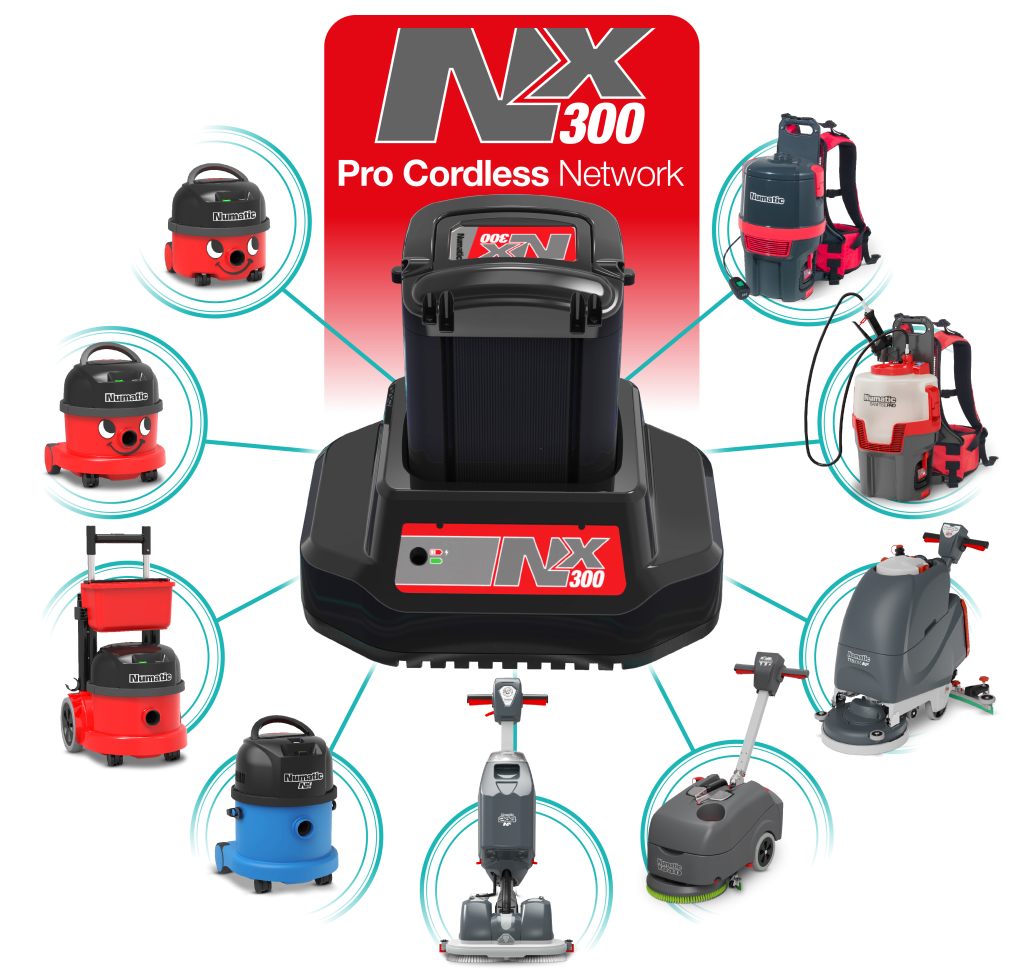 We add the Henry Quick to the Numatic family. Powerful, wireless and dust-free.
Up to 60 minutes of powerful cordless cleaning per battery. Huge 1L capacity. Compacts dust to clean more and empty less than many leading upright vacuums. Numatic Quick offers one-click dust-free emptying thanks to the innovative, high-efficiency Pod system. All-new performance with every new Pod, no filters to clean.